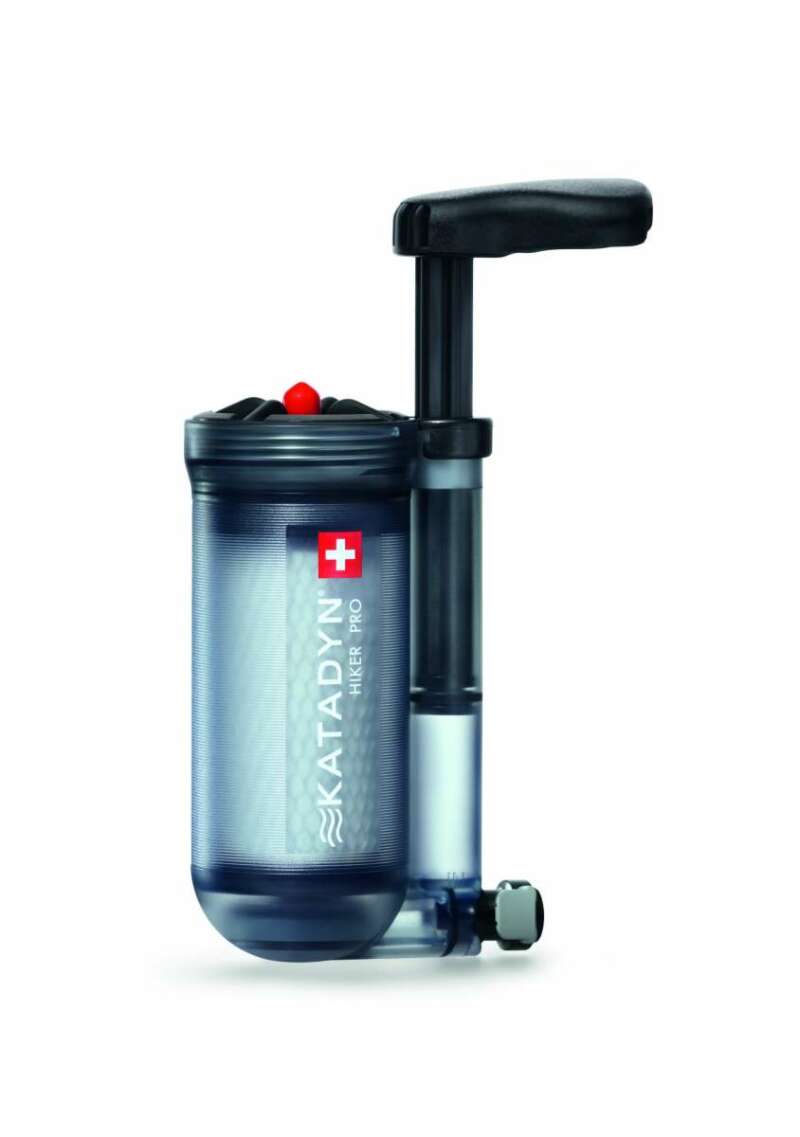 Katadyn Hiker Pro Filter
Katadyn Hiker Pro Filter
Convenient, compact and lightweight water filter. Fast and lightest pumping mechanism. For 1 to 2 persons. Optimal for hiking and trekking.
FACTS
– Transparent design so that water flow and filtering process can be directly tracked.
– "The unrivaled best filter in field use" according to the American 'Backpacker Magazine'.
– "Most convenient filter" in the verdict at 4 out of 5 US trade experts.
– Easy pumping thanks to large filter surface (271 cm2).
– About 48 pumping strokes per minute = 1 liter of water.
– Connection with multiple water bottle models possible via adapter.
– Direct connection to hydration pack thanks to integrated "Quick Release".
– For clear and occasionally turbid water.
– For longer trips over several months, use Katadyn Pocket or Combi.
Description
Additional information
Reviews (0)
Description
BENEFITS
– Transparent design> makes filtering process visible
– Large filter surface> high output / high user comfort due to minimal pumping resistance
– Cleanable filter guard > Extends the service life of the filter cartridge
– Quick-connect couplings> easy attachment/detachment of suction and discharge hoses.
– Activated carbon granules > reduce bad water taste and odor
– 130 micron pre-filter > longer filter cartridge life for turbid water.
– Compact design > fits in any backpack and most pockets
– Easy Fill™ Bottle Adapter > direct connection to multiple drinking bottle models.